About Nichols Preserve
The Nichols Nature Preserve is a 94-acre property with meadows, forests, ponds and swamps. Here, volunteer conservationists have ongoing projects that help some endangered insect pollinators and certain bird populations. This diverse and beautiful property is open to all nature enthusiasts for:
Walking

Horseback Riding

Fishing

Jogging

Bird Watching

Cross-Country Skiing

Photography

Hiking
The GRTA employs a trail manager who maintains our Nichols Nature Preserve and helps keep the trails clear in many other preserves in town, such as Babcock, Mianus River Scenic Park, Audubon, and the Byram River Gorge. All nature and riding enthusiasts are welcome to enjoy all these wonderful open spaces!
Entrance at the end of West Lane, Greenwich, CT
The History of Nichols
This spectacular place carries a rich history. It dates back to when the Siwanoy tribe of the Wappinger Indian Confederacy occupied the land prior to the arrival of the first Europeans to the area. It was subsequently farmed from the early 1700's until the last half of the 19th century, producing hay, apples, and potatoes.
Mr. Herbert Nichols, Sr. bought the property in 1908 and in 1910 he and his son, Herbert Nichols, Jr. were responsible for digging the ponds and planting many of the trees.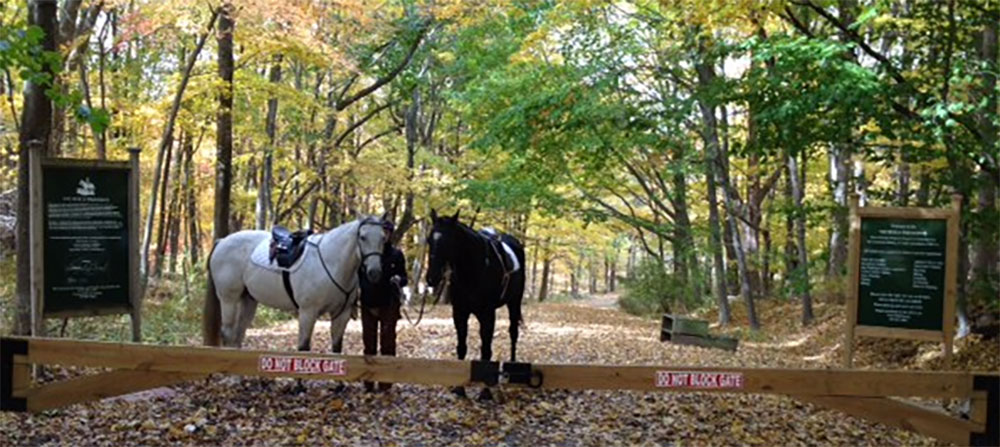 General Trail Rules
ALWAYS CLOSE THE GATES!
Be considerate and courteous at all times.
YOU ARE A GUEST ON PRIVATE LAND.
No dogs are allowed on trails.
No smoking or littering.
No bikes allowed on Greenwich park paths or GRTA trails.
Always stay on marked GRTA trails. Landowners have given permission that riders may cross their property on designated trails only!
Remove manure from driveways and private roads.
Observe the privacy of landowners when passing close to homes.
Smile, wave, and say thank you to drivers who slow down when passing you on a road.
ALWAYS CLOSE THE GATES!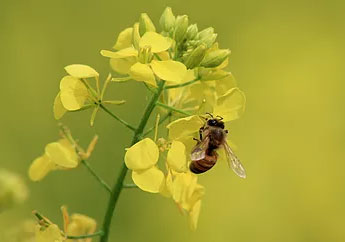 To help improve the plight of the honey bee, GRTA volunteers maintain a few hives on the Nichols property where the bees thrive on our plentiful pesticide-free wild flowers and flowering trees. Learn more
You too can Help Honey Bees and Winter Birds in your own back yard.
We also coordinate with the Audubon to provide suitable habitats for some ground-nesting and meadow-dwelling birds.